Exploring life skills? Looking for Leadership Course? Outward Bound is now running our top programs in more than 37 countries across the world. It is closer to you in Vietnam.
What's in it for You?
Offered on pre-determined dates throughout the year, and open to all, our programs attract participants from a variety of backgrounds, organizations, industries, and locations.
The programmes cover personal development and team development which using experiential learning to foster an individuals' values and strengthen their life-skills. These life-skills include leadership, communication, teamwork, resilience and a range of other similar skills vital for success in modern life.
Teen Explorer Residental Program
Outdoor program for teenager who are from 11 to 15 years old

Youth Leadership Expedition
Designated program for youth who are from 15 to 17 years old

Navigator
Designated program for young people who are 18 years old and above
(Applicable for team building program)
Possible date:
Please contact to hotline for further information
View more…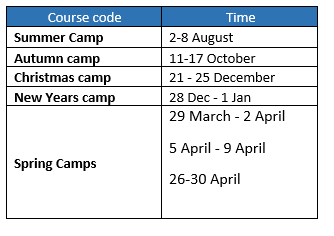 Register form: https://bit.ly/3ecbRpn
Length
Most of our programs run in 5 days (Young Explorers, Young Leaders and Adult Leadership), except Weekend Forum for Families.
All the programs will be ready with 14 participants on a First Come, First Served basis.
REGISTER NOW, simply provide us with your email address here. We will send you the details after receiving your email.