Since its inception, in 1941, educating youth has always been at the forefront of Outward Bound's global mission.  Outward Bound Vietnam is excited to be able to offer the opportunity to today's youth, the possibility of realising that they can do more than what they think they can, thereby igniting their passion, unlocking their potential, and lighting up their future.
We will engage in a collaborative effort with your organisation, to design a tailor-made program that will meet your learning needs and objectives, utilising a range of outdoor activities.
Our programs utilise effective facilitation techniques to draw out the maximum potential of all participants, and our well trained, qualified and experienced staff are here to guide your students through every step of the way and to ensure their safety at all times.
A focus on learning, and long term outcomes is what differentiates Outward Bound from other outdoor providers.  Contact us today to see how we can meet your needs in designing a program for your school.
CORE VALUES:
COURAGE
COOPERATION
TRUST
COMPASSION
INTEGRITY
Character Development
Outward Bound courses encourage participants to develop greater understanding of themselves, of others and of the community around them through insight into the physical, mental, emotional and spiritual self.
Activities: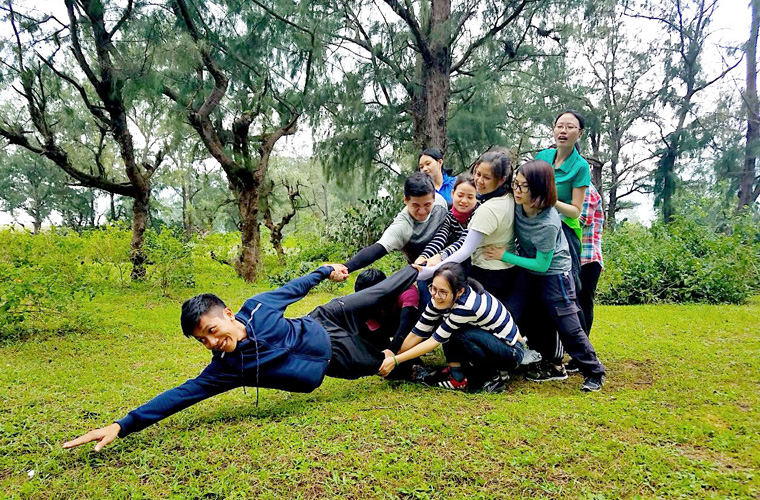 Here are some activities and services that we pride ourselves in conducting.
Camping
Hiking
Camp Craft Skills
Kayaking
Raft Building
Bouldering
Low-ropes
High-ropes
Rock-Climbing wall
Community Service
Alleviating your Issues:
Signing your student/child onto one of our programs can assist in alleviating some common issues that you (School and Parents) face with your student/child.