INTENDED OUTCOMES
| | |
| --- | --- |
| Family Bonding | The Weekend Forum will create a platform for common and shared experiences in the outdoors amongst family members. It is intended to be a fun and enjoyable introduction to the outdoors. |
| Respect for the Environment | The Weekend Forum will contribute to increased knowledge, understanding and enjoyment of the natural environment; concern for protecting the natural environment, by undertaking environmental appreciation activities. |
| Healthy Outdoor Experiences | The Weekend Forum will promote positive and healthy outdoor experiences, including familiarization with age-appropriate active lifestyles and healthy eating. |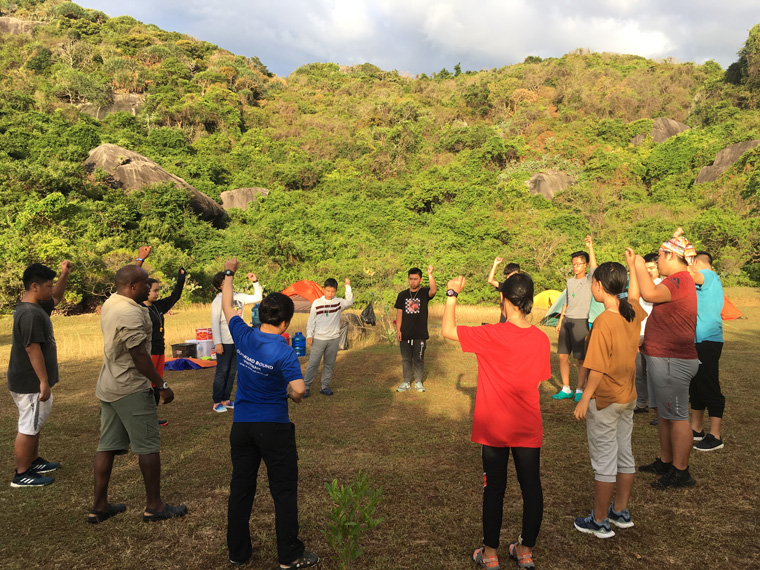 In modern life, families do not always have the time for quality experiences. This Weekend Forum is a short but memorable experience designed to strengthen families, and simultaneously introducing Outward Bound.
Through the activities in nature families will learn to recognize the right behaviours when outdoors and learn about the importance of natural conservation and sustainability. The families will be introduced to the Leave No Trace ethics – a set of principles, promoting minimum impact on the outdoors through engaging ativities. After practicing those positive behaviours in nature, will have a chance to become Leave No Trace ambassadors.
EXPECTED PROGRAM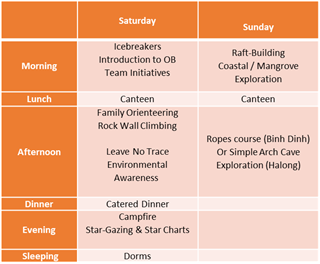 The Weekend Forum for Families is a remarkable experience for primary school children and their parents, as a familiarization and introduction to Outward Bound. This is not an Outward Bound course, but rather an opportunity for families to spend quality time together engaged in common endeavours and gaining more understanding of what an Outward Bound course may be.