On 2 February 2023, Outward Bound Vietnam (OBV) strengthened its long-term collaboration with Republic Polytechnic (RP) – a tertiary education institution in Singapore, through the successful signing of a Memorandum of Understanding (MOU) in Ha Long Bay, Vietnam. The event was graced by the presence of Mr Ricky Tan – Patron of OBV, Mr. Yeo Li Pheow – Principal / CEO (RP), and management team of OBV and RP.
The strategic cooperation agreement marks both parties' intention to facilitate the joint development and implementation of best practices, research, and technology in areas that would grow and extend the knowledge and boundaries of outdoor education and related fields.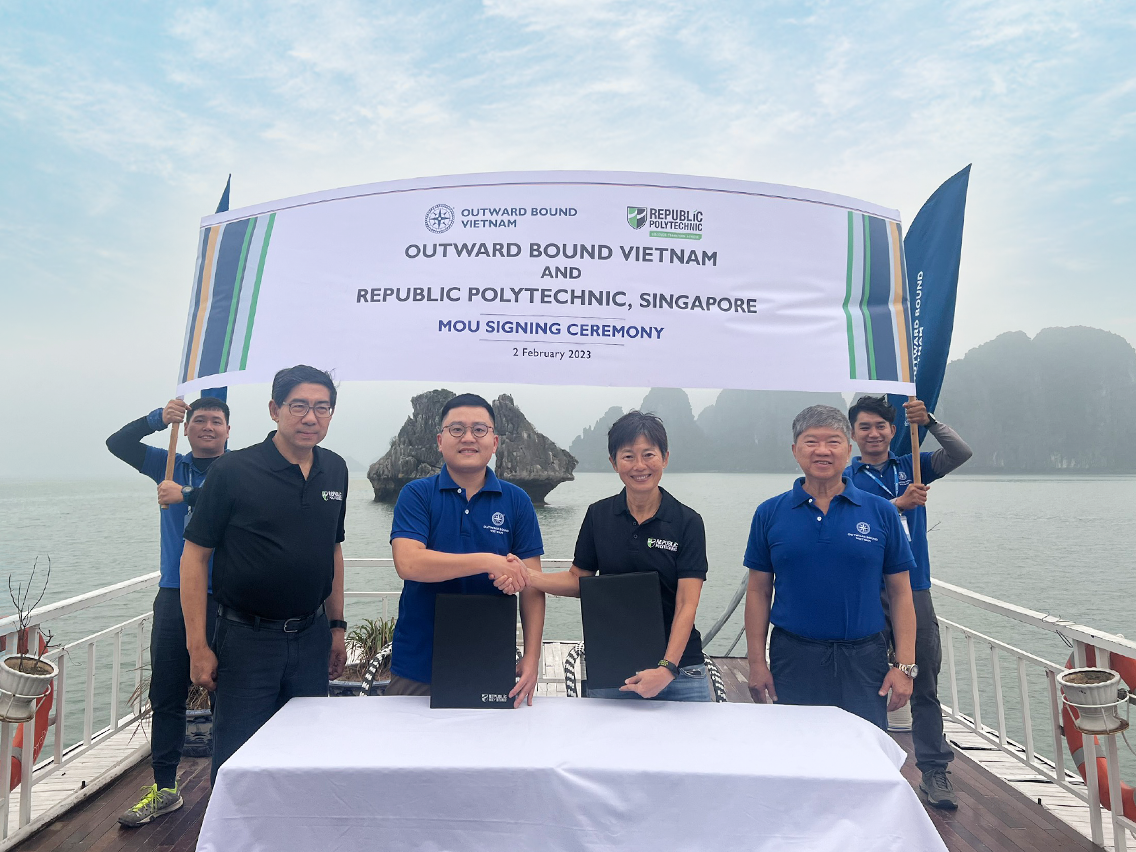 OBV will be able to extend the knowledge and boundaries of outdoor education through various promotion and co-branding conferences, training, and development activities with RP.
RP students will benefit from OBV's career opportunities, internships, and experiential learning courses. They are also welcome in OBV learning sites for their overseas trips and curriculum lessons.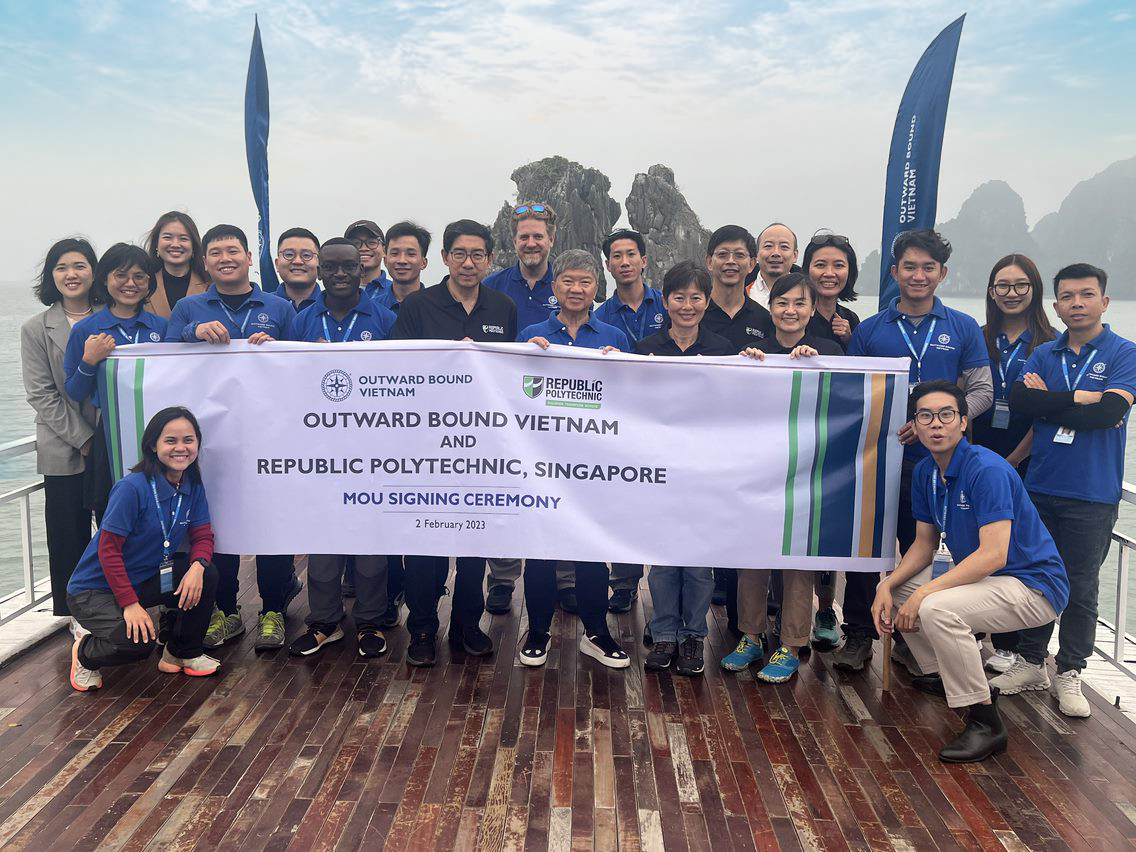 This special cooperation sets the foundation for the development of vocational and life skills for OBV and RP staff and students, contributing to youth exchange and human capital development of Vietnam and Singapore.
Related Posts